Chicken Kitchen, a Healthy Lunch Restaurant in Houston, TX
When you want the most satisfying chicken dinner at a health food restaurant in Houston, drop by the Chicken Kitchen. We are a fast food chicken restaurant that offers an amazing selection of delicious, healthy meals that are sure to be favorites with the whole family. Our chicken restaurant in Houston is famous for its quality food and ingredients. Just take a look at our health food restaurant menu and plan to order one of our grilled chicken dishes. We are the best chicken dinner restaurant in Houston, TX, and we know our satisfied customers agree. When you are looking for a great dinner for the whole family or a healthy lunch food restaurant to grab a meal at work, plan to visit one of our Chicken Kitchen locations.
Enjoy a Healthy Lunch in Rice Village, Katy, or Houston, TX
Chicken Kitchen makes it easy to order healthy lunch food in Houston and the surrounding areas. We are the ideal location to enjoy a satisfying chicken lunch in Rice Village or to enjoy a delicious dinner or lunch in Katy or Houston. We are the number one restaurant for a fast, fresh, and healthy kitchen meal in Houston. Our menu offers a terrific variety of main courses, sides, sauces, and dressings that are sure to keep everyone happy. Chicken Kitchen food in Houston is always a popular choice with online ordering, in-person dining, and to-go orders. Chicken Kitchen is here whether you want a healthy lunch or a healthy meal in Houston or as a great option for any catered event.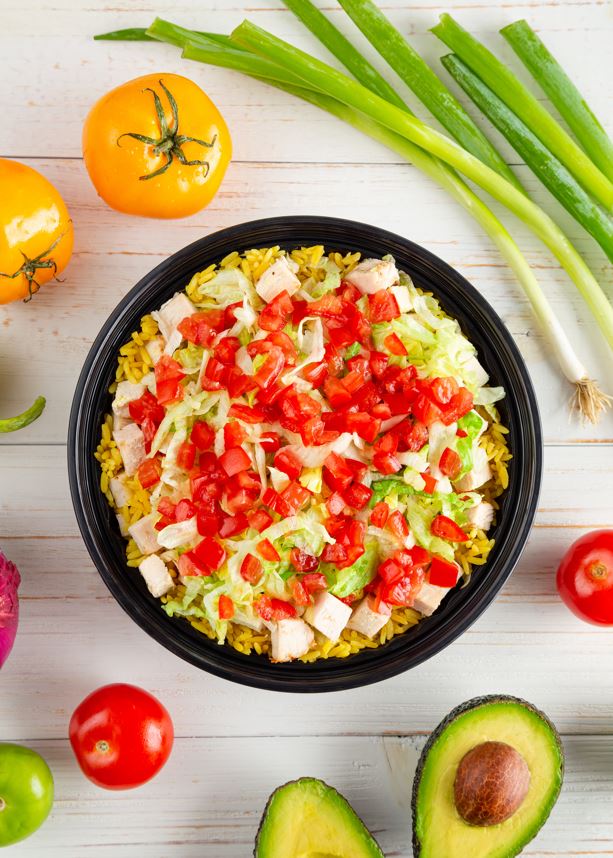 Fresh. Healthy. Simply Delicious!
Our restaurants have the look of a home kitchen and a healthier, tastier menu featuring freshly marinated grilled chicken entrees, fresh salads and homemade side orders.

Chicken Kitchen is renowned for its focus on high quality, nutritious, made-from-scratch fresh food, with a strong emphasis on taste and recipes that adhere to the strict guidelines established by the American Heart Association, with regard to fat, calories and cholesterol.

Everything we serve is prepared right in front of your eyes and all our side orders are cooked fresh daily!
Our Mission
Our Mission is to provide fresh, healthy, nutritious and great tasting food at reasonable prices in a clean, friendly and convenient environment!